U"®ŽŽŒ±—pŽŽ—¿Žæ'è•t'¯Ž¡‹ïi'R'O'O'˜'R'O'O'˜'R'O'"j'̐U"®ƒ'[ƒh‰ðÍ—á

Examples of Vibration Analysis of a Vibration Test Fixture.
@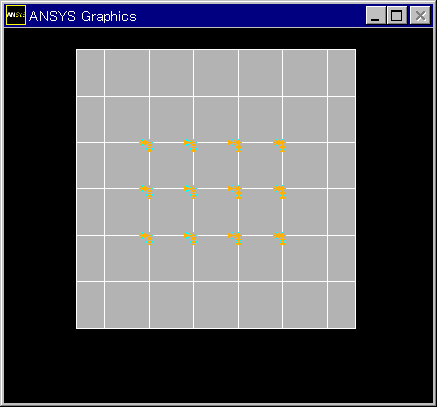 •@ Width
'R'O'O''
‰œs Depth
'R'O'O''
Œú'³ Thickness
'R'O''
ÞŽ¿ Material
ƒ}ƒOƒlƒVƒEƒ€‡‹à@Magnesium Alloy
‰ðÍ—v'f Analysis Element
Brick 8Node
‹«ŠEðŒ Boundary Conditions
Fixed at the bottom center of@@@
144mm x 100mm Rectangular.
•\'Ì'†'Ì Animation 'ðƒNƒŠƒbƒN'·'é'ƐU"®ƒ'[ƒh'̃Aƒjƒ[ƒVƒ‡ƒ"'ð•\Ž¦'µ'Ü'·B

Click "Animation" to Display Animation of the Vibration Modes.
ƒ'[ƒh

Mode

1
2
3
4
5
6

ŒÅ—LU"®"

Natural

frequency

(Hz)

237.89@@@@
@@@@
@
378.70@@@@@

606.66@@@@@

848.28@@@@

Animation
1347.5@@@@

1659.0@
237.89
378.70
606.66
848.28
1347.5
1659.0
@